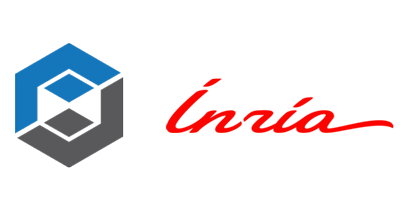 Protecting your data is important to us. We therefore limit as much as possible the data we collect when you browse our site.
You will be able to find in this privacy policy what we do with the information you share with us.
1. Collecting information
We collect the following information when you fill out the contact form and/or partner form:
Your business
Your industry
Your function
Your email address and phone number
Your city and country
Your first and last name
We automatically record information from your computer or internet browser:
Browser used
Material used
The page you visit
Navigation on our website
Your geographic area
From what keywords you arrived on the site
From which sites or social networks you come from
2. Using information
We use the data we collect to provide you with the best possible navigation on our site and to be able to meet your needs:
Improve our website and your browsing on it
Contact you by email or phone following your request via a form
To be able to analyze the impact of our communication campaigns
3. Confidentiality of information
Only the company Lybero.net owns the data collected on our site.
The data will not be sold, exchanged, transferred or given to another company or individual without your consent.
The data collected on our site does not allow at any time to identify a user individually.
4. Disclosure to third parties
We do not market or give any of the data we collect. With the exception of third parties with whom we have a contractual relationship in order to improve and evolve our website; these third parties are subject to a duty of confidentiality regarding this information.
In the case of illegal activities, fraud or attacks on a person or threats to internal security, we consider it our duty to share this information, especially when the law obliges us to do so.
5. Information protection
Because of our industry, we do everything possible to keep your information safe; The number of people with access to personal information is limited. The entrance to the premises is secure. The servers we use for developments are only accessible via vpn and ssh encrypted access. Lybero.net staff are required to use a password manager.
6. Cookies
We use cookies to improve your browsing through visit statistics. We analyze:
Who comes to our site,
From what keywords,
Which pages are visited,
From which site (search engine, social networks or other sites)
If you don't want to give your consent, you can simply ignore the cookie headband button when you arrive on our website.
In order to track your browsing on our website we use Piwik's Matomo audience analysis tool, which ensures compliance with the RGPD.
You can find their privacy policy here: https://matomo.org/privacy-policy/
In accordance with current regulations, when you give your consent to the use of cookies, it is valid for up to 13 months from the first deposit in the user's terminal. The duration is not extended during a new visit.
7. Unsubscribe
When you give us your email address, we use it to provide you with information about our business, our products or any other information related to our company. We don't send more than one newsletter per quarter.
If you no longer wish to receive these emails, you will find at the bottom of each email the possibility of opting out.
8. Consent
Using our website, you consent to our privacy policy
The highest level of security and security ease of use, deployment, management and control are our commitments.
615 rue du Jardin Botanique, CS20101, F-54603 VILLERS-LES-NANCY, France
Monday to Friday
9am – 12pm, 2pm – 6pm
You are interested in our offer, take a meeting with our technical and commercial service.