Discover our next webinar!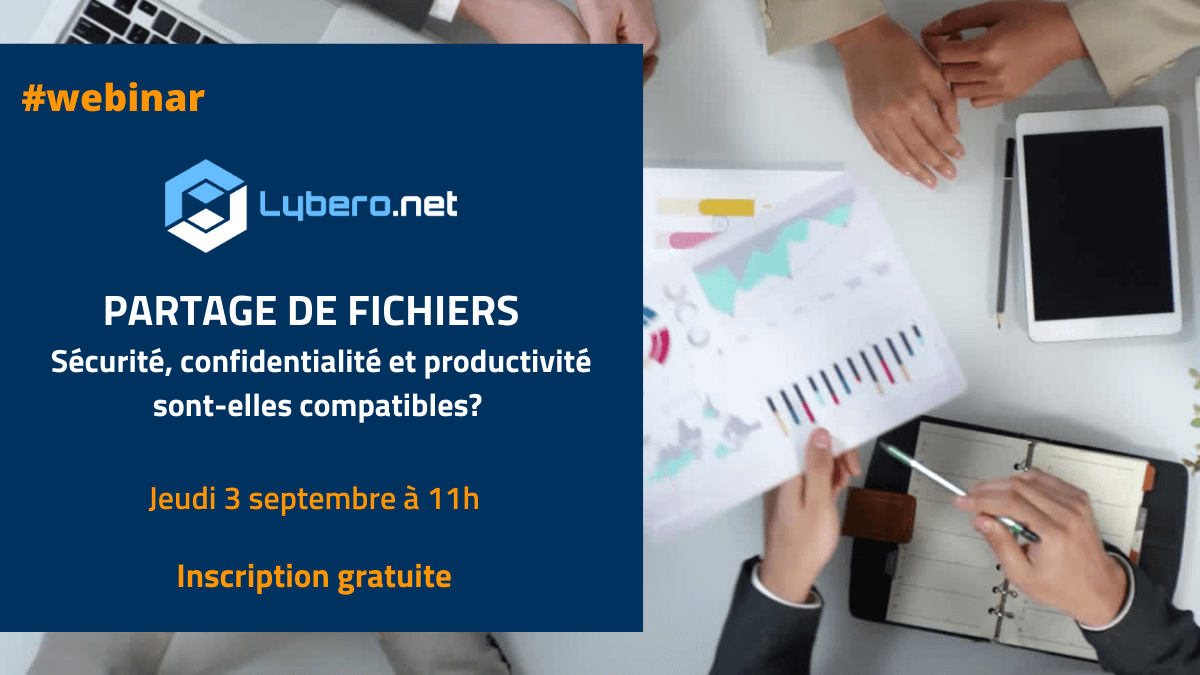 Since the beginning of the sanitary crisis, you have surely turned to a data sharing solution. But what about the security and confidentiality of the files exchanged? Can a file-sharing solution combine security, ease of use and business continuity? 
Access to the replay of our webinars: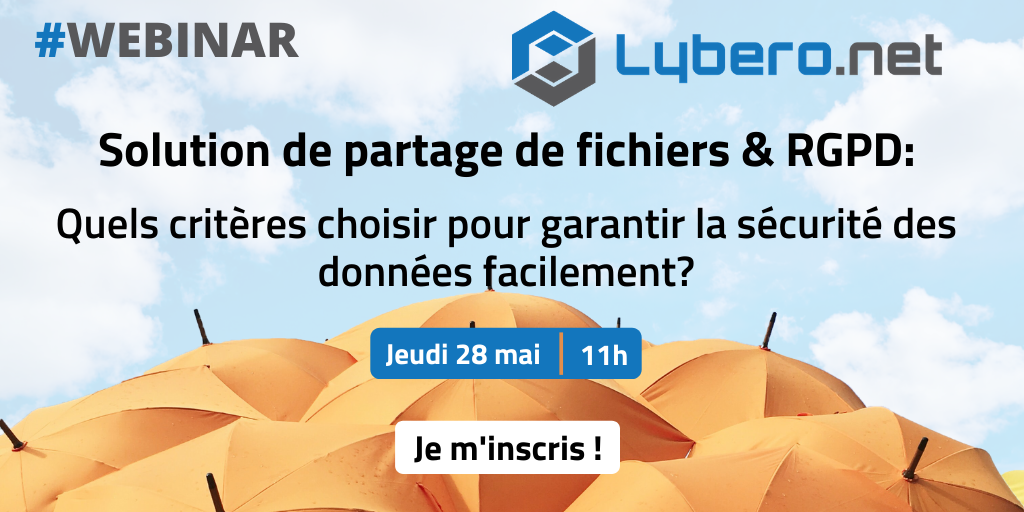 Today, many file-sharing solutions promise to protect your data by respecting the GDPR. which solution to choose??
Take partin our webinar to find out which criteria to prioritise in order to protect your data exchanges easily. !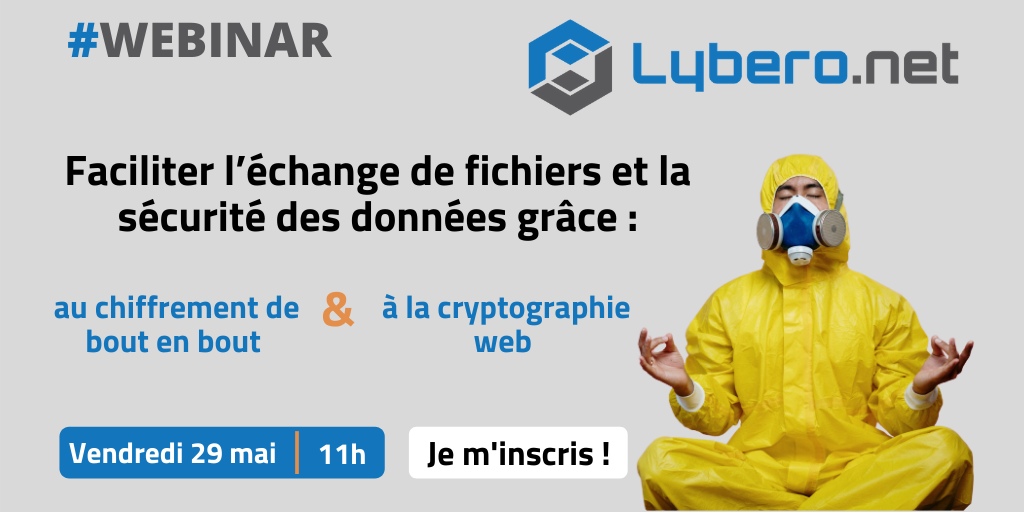 How to choose a collaborative working solution ?
Between information sharing, ease of use and data protection, find out how a collaborative solution can meet the needs of businesses..
Find the replay of the webinar in which Lybero.net participated as part of the Petit Déjeuner du FIC about the subject encryption and remote working.
With the massive use of telework in the wake of the sanitary crisis, companies have seen their data exchanged in clear text format outside their organisation, increasing the risk of dataleak. Find out in this webinar which data to encrypt and what possibilities to combine encryption and teleworking. . 
Read our article aboutcybersecurity on our blog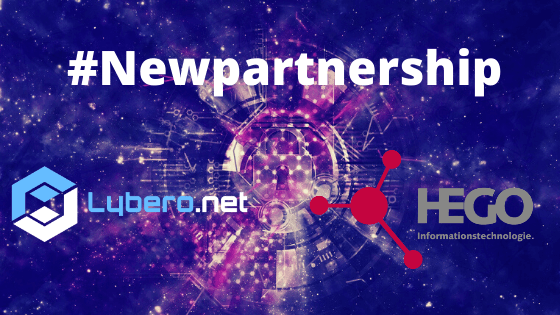 #New partnership Hego IT, expert in IT infrastructure security and data maintenance, and Lybero.net, expert in web...
read more
Focus on the Businesses Cybersecurity Barometer :
read more
615 rue du Jardin Botanique, CS20101, F-54603 VILLERS-LES-NANCY, France
From monday to friday
9h00 – 12h00, 14h00 – 18h00
Interested in our solutions ? take a meeting with our sales team.