CryptnDrive Finance
Transfer, store and share your confidential files with a level of security that matches your industry.
Why use
CryptnDrive Finance
Financial actors process confidential data from their clients and prospects on a daily basis.
Because of their financial aspects, these data are considered particularly sensitive and is often the subject of cyberattacks.
The consequences of data leakage to the outside world can have a significant impact on both your image and confidence in your organization and for your customers who are victims.
You must be able to guarantee your customers the highest level of security and the protection of the data that will be entrusted.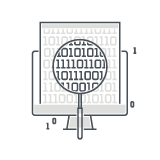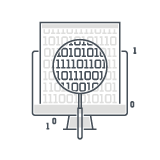 Ensure the highest level of security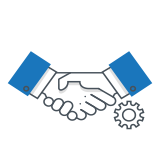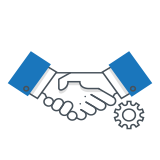 Building your customers' trust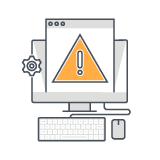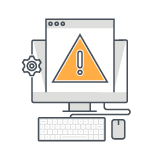 Our solution for the finance industry offers you the basic features of our CryptnDrive guaranteeing you a high level of security and ease of use:
end-to-end encryption by AES 256 and Elgamal2048
recovery without direct access to data by integrating a quorum digital receiver
adaptability by offering you a SAAS or on premise version with interface customization
Objectives:
Easier to use for users
Facilitates management for network administrators and developers
Comment fonctionne CryptnDrive Finance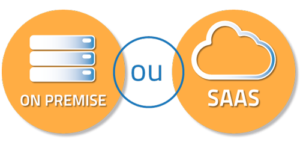 In order to best meet the security constraints of your industry,
we offer two versions for the finance sector:
CryptnDrive Finance K.Y.C.
Facilitate and secure your K.Y.C. procedure.
With this version you will be able to bring data into the organization but you will not be able to get them out.
Access your prospects' financial data safely and easily
No password exchange, no software, no login: all you need to do is send a link to your recipient. All he has to do is file the requested files, they will be automatically encrypted.
CryptnDrive Finance 4 Eyes
Incorporate the 4-eye procedure into the drive to secure data shared with the outside world.
You will have control over the new user's invitation, control of people accessing the safe and control of the contents.
New user workflow: The invitation sent to a new user must be confirmed upstream by an administrator.
Exchange control: A quorum of secret administrators can give a user permission to access a safe without access to secrets.
Content flow: Content shared with the outside must first be approved by an administrator before it can be accessed outside.
The benefits of CryptnDrive Finance
Application of KYC
Build the records of your prospects by ensuring the security of the personal data exchanged.
Money transfers
Validate, store, transfer documents related to the transfer of money from your customers.
Digital safe
Store and share confidential contractual documents with your internal employees and external clients.
4EYES DRIVE
Access to a digital safe, an invitation from a new user and content are subject to the validation of an administrator or a quorum.
Compliance with the GDPR
PRIVACY BY DESIGN and SECURITY BY DESIGN
Drive encrypted end-to-end.
Control of access, people having access and content.
Integration of an escrow with  quorum to control and validate access to data.
We adapt our CryptnDrive Finance solution to your needs and constraints.
615 rue du Jardin Botanique, CS20101, F-54603 VILLERS-LES-NANCY, France
Monday to Friday
9AM – 12PM, 2PM – 6PM
You are interested in our offer, schedule a meeting with our technical and sales team.