CryptnDrive
An end-to-end encrypted drive to store and share confidential files
You must transfer, share or store a confidential file. You can't install any software on your computer . Security must be absolute.

CryptnDrive is a cloud computing for organizations which offer a safe file sharing service in and out of the organization.
Perfectly adapted to share proof of ID, financial files, health data or any file with confidential data (strategic or legal files, files with personal data…)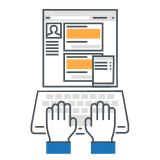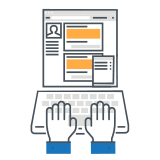 User benefits: easy to use
No need to install a software, you just need a web browser
No password exchange: each user has his own password protecting his private key. The password is never shared with another person
Compatible with all browsers
No account for the data sender: no account (login, password) for the one who sends files. You send him a link, when he drops the files under the link, they are automatically encrypted for you.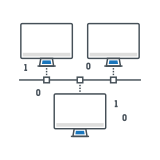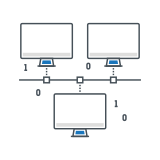 The advantages for system administrators: easy to manage
Freedom of choice: as Saas thanks to a partner or on your servers in your organization…
Scalability: The application adapts to the demand growth from 10 to 1 million users.
Authentication: standalone or integrated with your solution
IU, API or command line: With the API, integrate encrypted transfer into your applications
Dashboard: number of users, storage, number of deposits; all statistics are available
Security and privacy by design: an essential solution in compliance with the General Private Data Protection Regulation (GDPR)
A collaborative and secure drive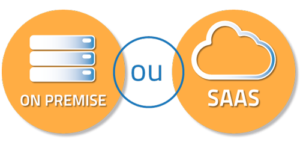 CryptnDrive allows secure transfer and sharing of data with just a web browser and without exchanging a password or a key.
No need to install software!
Use it directly online via our service
Shared website like https://yourdomainname.lybero.net
via your own website with an url likehttps://drive.yourdomainname
via one of our partners
Flexibility and ergonomics
Cryptndrive is all about easy and flexibility of cloud computing with the security of end-to-end encryption!
You can securely access your files stored in the drive at any time and anywhere.
No more big files that take up too much space on your server! With CryptnDrive your large files are stored on the drive with a high level of security! Choose the size of your drive based on your needs.
Organize your drive as you want by creating your own deposits. You are free to prioritize your files as you wish.
Customize your company drive with the colors and logo of your organization.
An ergonomic and easy-to-use interface allows your employees to quickly and easily take control of the application.
The security of data sharing is guaranteed by
end-to-end encryption,
as files are encrypted immediately by the browser (via ElGamal 2048 and AES 256 encryption).
Our solution includes a unique technology:
the integration of a digital escrow with quorum (patent Inria / CNRS) allows to control and recover the exchanges in compliance with the GDPR thanks to the validation of a quorum of people.
Thanks to a strict split between the request, the validation, the access to the recovery; the administrators of the quorum never have access to the data.
Only the co-workers who have the decryption keys can decrypt the files
Unique AES key for each file deposit-> encrypted by the public keys of those with access
Discover our offer CryptnDrive and choose the one that fits your needs:
All our solutions have a high level of security, with ease of use, management, control.

for the finance sector
Make it easier to comply with customer data privacy obligations: transfer, store and share your files with a high security level.

for the health sector
Health data are sensitive data by their status of fundamental rights and liberties Transfer, store and share personal health data.

For the public sector
As part of the simplifying of administrative processes. Secure the exchange of data between different public bodies.

for companies
Combine efficiency, security and ease of use. The easiest way to encrypt, store and share confidential data.
Use case
You're in charge of
an industrial property firm…
For you, protecting the exchanges of data with organizations applying for patents is critical. Data are confidential, disclosure has a potentially significant financial impact for the firm and your client and, in some cases, attackers may have the resources or be a nation-state.
At the same time, the heterogeneity of clients' computers is very important Windows XP, 7, 8, 8.1, 10, MacOSX, Linux, Microsoft Edge, Firefox, Chrome, Safari are some of the items you can find. It is very complex for interlocutors to install specific software on their position due to centralized management of computer stations.
Finally, the organization must be able to control data, exchanges and have a high level of traceability of exchanges.
CryptnDrive meets all these requirements: there is no software installation for the interlocutors since it is only necessary to use a web browser; the encryption of information (AES 256 and ElGamal 2048) offers very high protection of information, finally the solution is manageable internally for organizations in order to have a complete control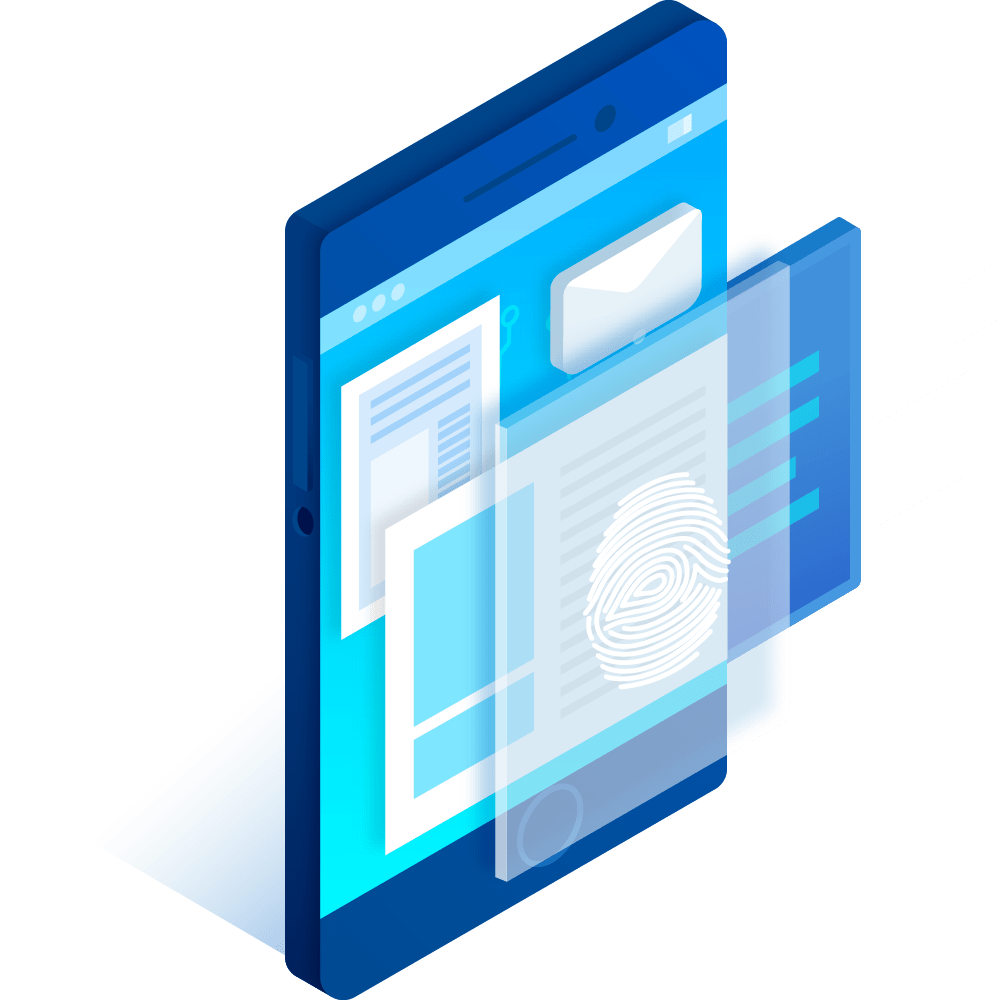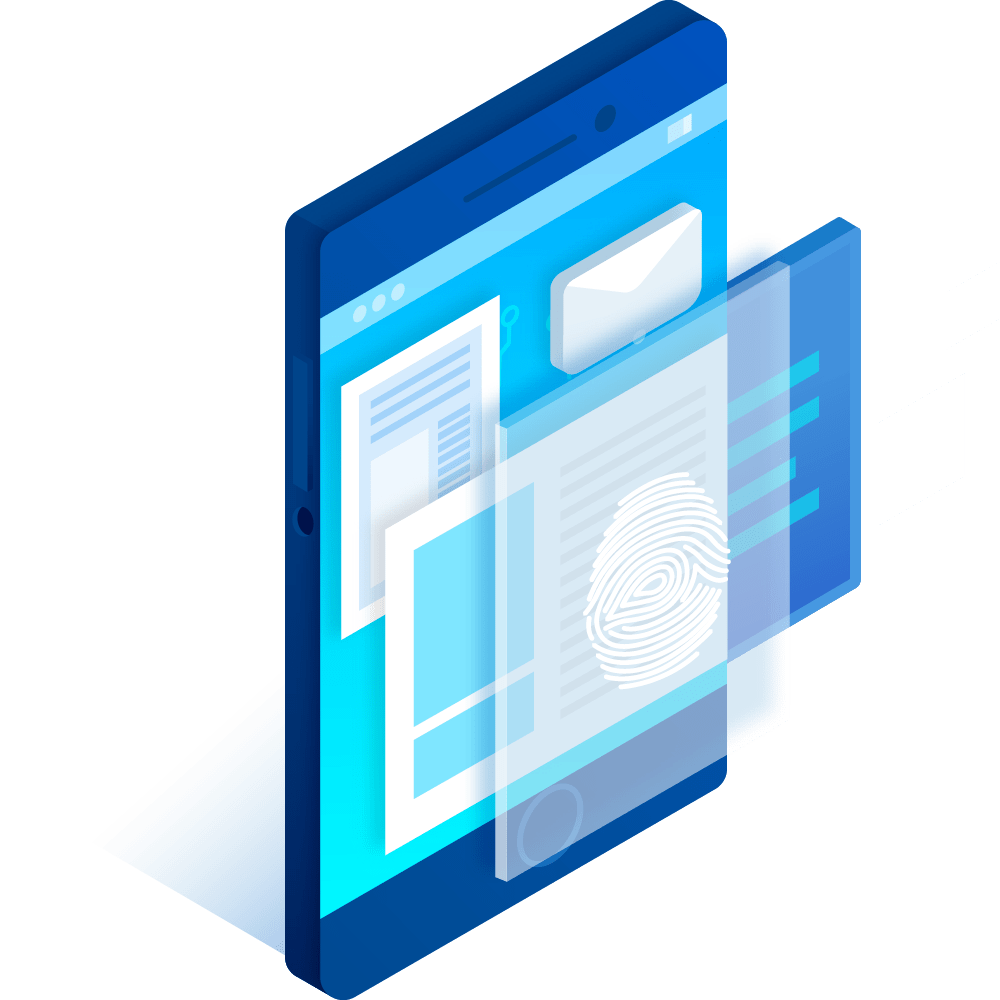 615 rue du Jardin Botanique, CS20101, F-54603 VILLERS-LES-NANCY, France
Monday to Friday
9AM – 12PM, 2PM – 6PM
You are interested in our offer, schedule a meeting with our technical and sales team.